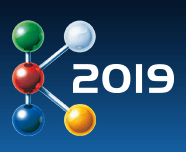 Hall 13, Stand No : B43
Chen Hsong Holdings Ltd.
Solutions for Your Success
The Chen Hsong Group was established by Dr. Chen Chiang in 1958. After more than half a century of endless expansion, Chen Hsong has grown from a small machinery workshop to one of the largest manufacturers of injection moulding machines in the world.
Products : Injection Molding Machines, Double Toggle Injection Molding Machine, Heavy Duty Double Toggle Injection Molding Machine, Dual Color Injection Molding Machine, High Speed Injection Molding Machine, Hydraulic Clamping Injection Molding Machine, Dual Platen Injection Molding Machine
---
---